Sustainable and responsible sourcing
From deforestation to packaging to sourcing, we're driving positive impact for the planet and people.
A whole ecosystem of responsible sourcing
In 2013, we launched a goal to sustainably source 10 priority ingredients by 2020. Now, we're looking ahead to the whole farm — from regenerating the plants to creating positive outcomes in the community.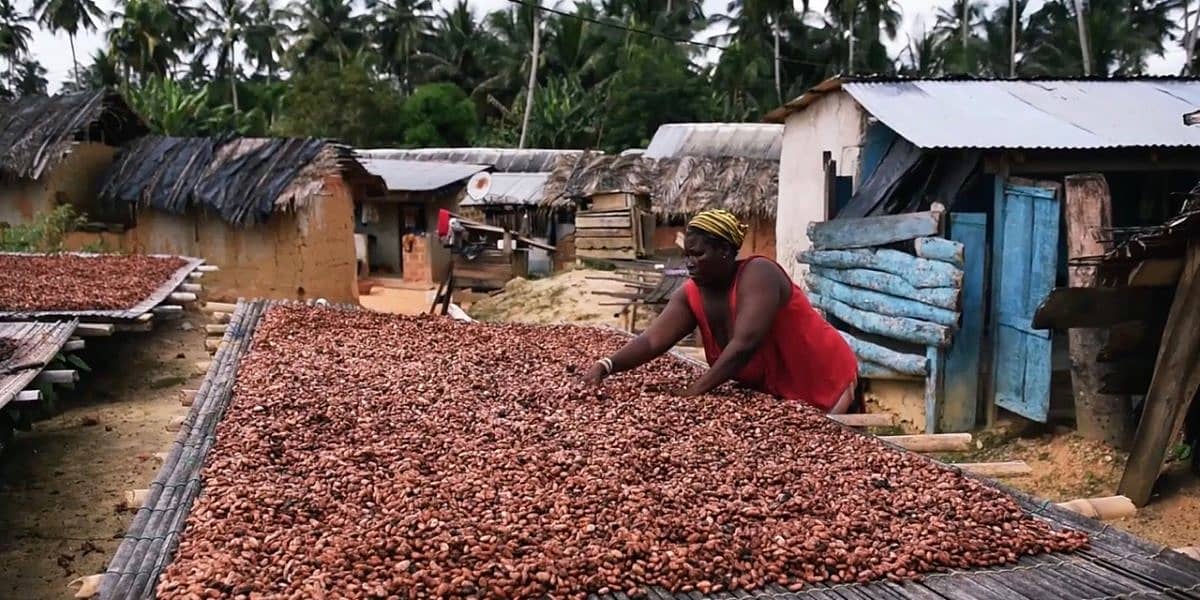 Eliminating deforestation through responsible sourcing and packaging
Deforestation
While we have minimal sourcing exposure to deforestation risks, we're focused on eliminating deforestation and the resulting effects on biodiversity, endangered species, farmer livelihoods, climate change and more. We regularly review our global footprint and are focused on ingredients that bring the most risk of deforestation and look at where we can make a meaningful impact: palm oil, cocoa and fiber packaging.
We're a founding member of the Consumer Goods Forum (CGF) Forest Positive Coalition of Action (FPCoA), which requires member companies to collaboratively work towards a forest positive future, and work with suppliers on deforestation-free production
Palm oil
We're a relatively small buyer of palm oil, using less than 0.5% of global palm oil supply in products like baking mixes, biscuits, and snack products. However, we recognize that we have an opportunity to positively impact ecosystems and climate change through our purchasing practices towards deforestation-free palm oil. Learn more about how we source Palm Oil.
Cocoa
More than 90% of our cocoa supply comes from West Africa. We work closely with non-governmental organizations and supplier partners in Ghana and Cote D'Ivoire to invest and scale sustainable sourcing programs with a focus on strengthening smallholder farmer livelihoods, empowering women, and improving ingredient quality. Learn more on our approach to cocoa sourcing and partnerships.
Fiber packaging
General Mills sources 100% from recycled material or from virgin wood fiber regions where there is demonstrably low risk of deforestation. Today, 99% of our fiber packaging supply is considered low risk of contributing to global deforestation because the packaging either uses recycled materials or virgin fiber that is sourced from regions where deforestation is not occurring. The remaining 1% is sourced from countries considered at high risk, particularly China. In China, we're only sourcing fiber from suppliers that have Forest Stewardship Council (FSC) Mix certification or better, which will be maintained.
Dairy
General Mills has adopted the U.S. Dairy Stewardship Commitment, the U.S. dairy industry's social responsibility pledge to advance progress on a variety of issues, including animal care. All of the fluid milk we source in the U.S. for Yoplait comes from co-ops whose member farms operate in accordance with the standards of the National Milk Producers Federation animal care program, Farmers Assuring Responsible Management.